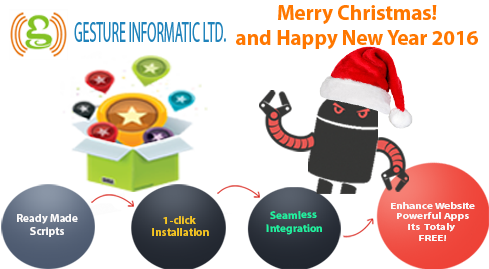 As the holiday season is upon us, Gesture team joins in sending warmest thoughts and best wishes to all of our dearest clients and their families. May your Christmas be filled with well-deserved rest and a glorious feeling of contentment and the New Year abound in happiness and prosperity!
20% discount
     :"holiday2015"
Let's count down the days until New Year 2016 together!
Grab one promo code a day and boost your website with no delay!
Keep track of our special holiday promos and discounts. Every day until 15th January 2016 we
will be launching a different promo code. There is no limitation in the number of promo codes
a given user can take advantage of. All clients and regular visitors are welcome!
Promotion period:
From 22th December to 15th January2016
Each daily discount goes with a unique promo code valid 24 hours for IST time zone.
Tuesday, December 22, 2015